About Me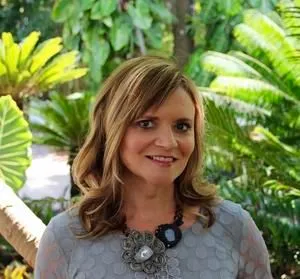 Dr. Carrie DeWolf is a Liscensed Mental Health Counselor with a Doctorate degree in Counsling Psychology who specializes in working with individuals, couples, children and families and maintains a private practice in Sarasota, Florida.
Dr. Carrie DeWolf has been in the teaching and counseling fields for over 20 years. Her background in Education, Psychology, Arts and Yoga training are used as an integrative, holistic and active approach to health and wellness. She is a solution-focused therapist utilizing Cognitive Behavioral Therapy, Art Therapy, IFS, Positive Psychology, Psychodynamics, and incorporates mindfulness and relaxation techniques. With respect to the uniqueness of each individual and their own personal expereinces, her therapeutic approach provides support and practical feedback to help clients effectively address personal life challenges. She integrates methodologies and techniques to offer a highly personalized approach tailored to each client. With compassion and understanding, she works with each individual to help them build on their strengths and attain the personal growth they are committed to accomplishing. The focus is to assist each individual in promoting growth and positive change, striving to live honestly, peacefully, and authentically.
Dr. DeWolf has done speaking engagements and workshops in the areas of forgiveness, self-empowerment, expressive arts, feminitity, and self-expression.
She is a member of the American Counseling Association and the Florida Psychology Association
Education
Dr. DeWolf holds a Doctorate in Counseling Psychology from Argosy University, a Master's Degree in Health Arts & Sciences from Goddard College, VT, and a Bachelors in Fine Arts from the University of Massachusetts, Amherst. She has a background in education teaching art to grades K-12, she has been counseling in the school setting as well as in an in-patient facility, agency setting, a group practice and currently in a private practice setting.

License/Certification
Licensed Mental Health Counselor MH 13391
RYT 200 certified yoga instructor
Professional Activities and Memberships
A member of the American Counseling Association and the Florida Psychology Association